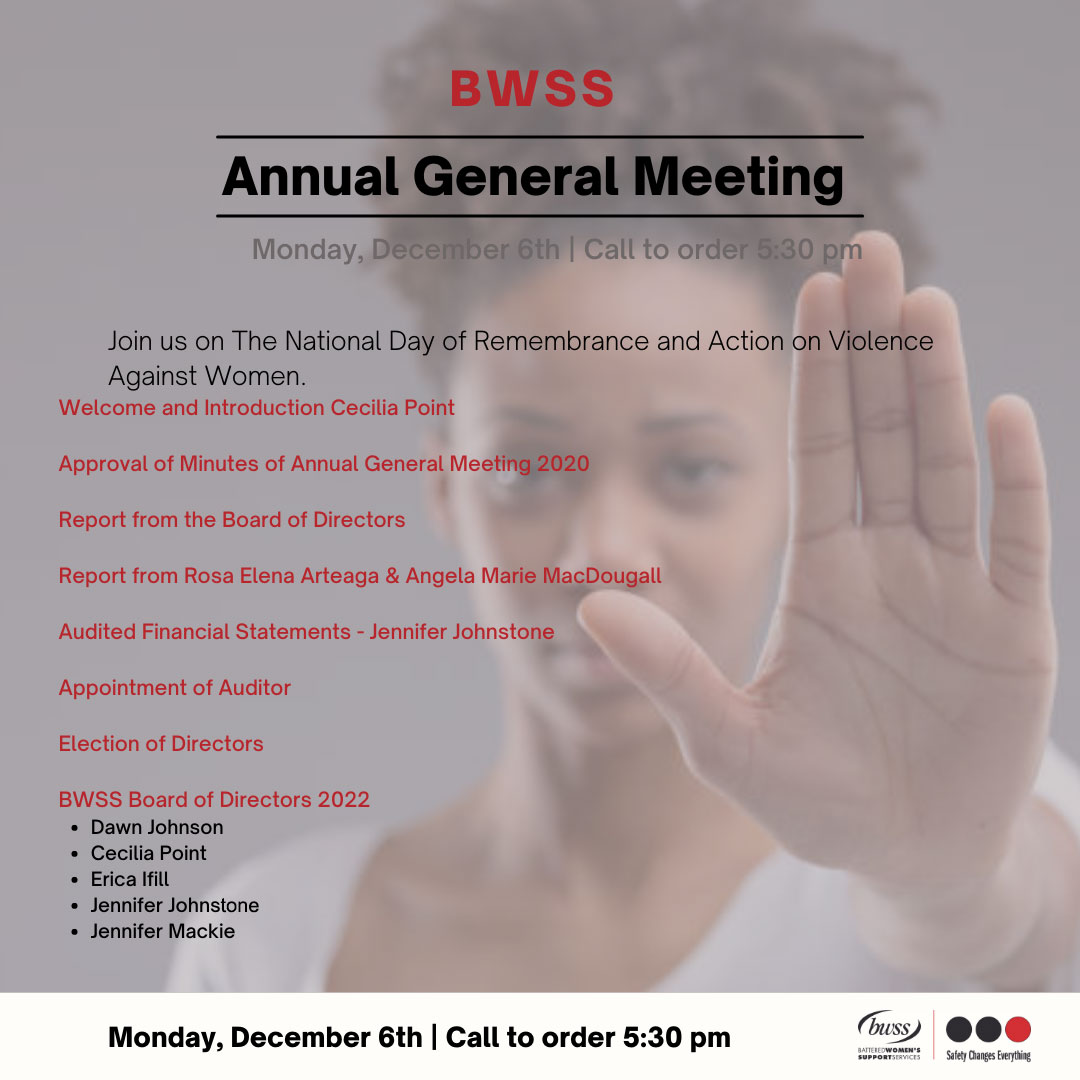 BWSS Annual General Meeting
When: Monday, December 6th, 2021
Call to order: 5:30p.m.
Where: Online via Zoom
Join us on the National Day of Remembrance and Action on Violence Against Women.
Members please email endingviolence@bwss.org to register. Once you've registered, you can expect us to send you a confidential meeting link via the email you've provided at registration.
Agenda:
Welcome and introduction: Cecilia Point
Approval of Minutes of Annual General Meeting 2020
Report from the Board of Directors
Report from Rosa Elena Arteaga and Angela Marie MacDougall
Audited Financial Statements: Jennifer Johnstone
Appointment of Auditor
Election of Directors
BWSS Board of Directors 2022:
Dawn Johnson
Cecilia Point
Erica Ifill
Jennifer Johnstone
Jennifer Mackie
While only current BWSS Society Members are eligible to vote at the AGM, a donation of any amount qualifies you to become a Society Member. To apply for society membership, please email endingviolence@bwss.org by Friday, December 3rd at 3pm.